Fairview, Texas, is buzzing as it prepares to host the prestigious INBA PNBA MR MS USA Natural Bodybuilding & Fitness Championships on July 1st at Accasia's Event Venue. This highly anticipated event, organized by Monica Steiner, event promoter for the past three years, promises to showcase the best of Fairview and its surrounding areas. With participants from various states and even abroad, the championship has gained recognition worldwide, attracting athletes and spectators alike. Let's explore what makes this event unique and why it's a must-attend affair.

A Celebration of Natural Sports
The INBA PNBA is the leading organization in natural sports, with a presence in over 60 countries. Renowned Ironman Magazine, a prominent voice in the fitness industry, will be covering the event in Fairview. This partnership highlights the INBA PNBA's commitment to promoting natural athletes and a healthy lifestyle. The MR MS USA Natural Bodybuilding & Fitness Championships have evolved from a mere bodybuilding show into an immersive experience for athletes and spectators.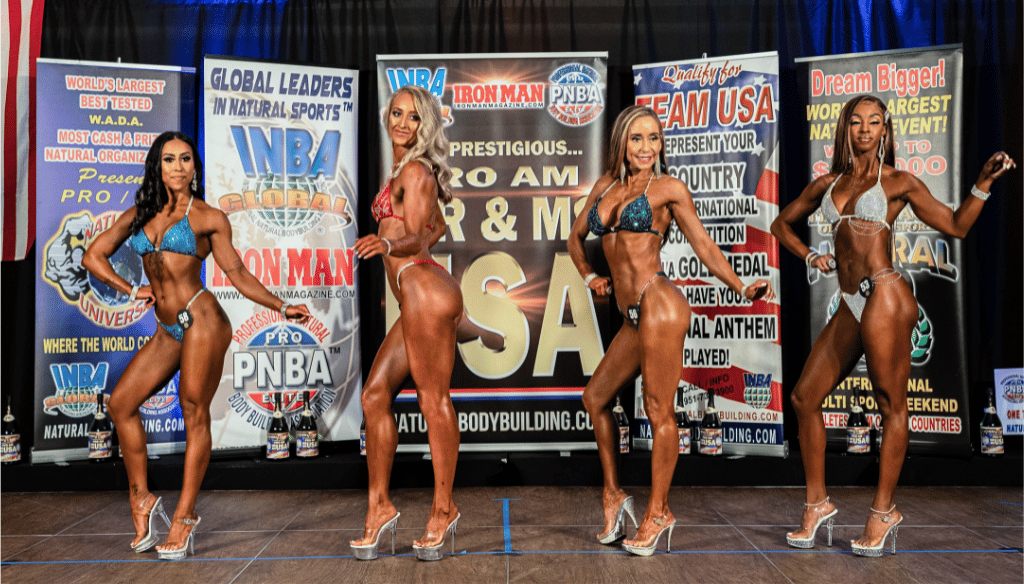 Diverse Categories and Inclusivity
One of the standout features of the INBA PNBA MR MS USA Championships is its emphasis on inclusivity and promoting a healthy lifestyle for everyone. The competition offers a range of all-inclusive categories, including Body Quest/Transformation, Physically Challenged (seated and standing), Sports Model, Angels, Evening Gown, Mixed Pairs, and even a Kids/Teen fitness/bodybuilding category. Additionally, the event includes various master's classes, catering to a wide demographic of participants.
---
---
A Passionate Advocate for Natural Bodybuilding
Monica Steiner, the event promoter, is a dedicated advocate for natural bodybuilding and has been a part of TEAM USA for over a decade. Starting her competitive journey at 45, she has achieved remarkable success, including being a 3X World Champion Physique competitor, 2017 MS PNBA Natural Olympia, and INBA Hall of Fame 2019 inductee. Steiner actively contributes to shaping the sport and inspiring others as a trainer, judge, and promoter.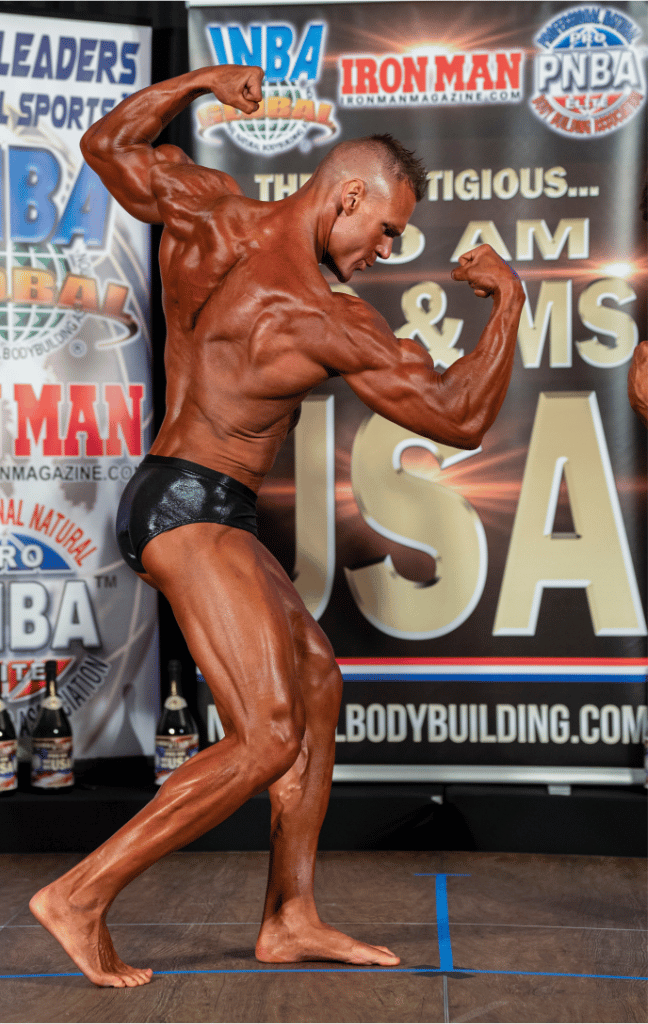 Engaging Activities and Festivities
Beyond the intense competition, the MR MS USA Championships provide a daylong event filled with entertainment, dining, shopping, and local vendors. Spectators can explore various options during the 4th of July holiday weekend, enhancing the overall experience. Whether you are a seasoned bodybuilding enthusiast or simply curious about the sport, this family-friendly atmosphere ensures an engaging and enjoyable time for all attendees.
Growing Success and Community Collaboration
The MR MS USA Championships have seen steady growth in popularity over the years, attracting athletes from local, state, and multiple states across the country. The event has even garnered international attention, with participants traveling from as far as Australia. Steiner expresses her excitement about partnering with The Town of Fairview and Fairview Texas EDC, emphasizing the collaborative effort to showcase the city and its surrounding areas.
Mark Your Calendar
Make sure to mark your calendar for July 1st, as the INBA PNBA MR MS USA Natural Bodybuilding & Fitness Championships descend upon Fairview, Texas. This ticketed event promises an action-packed day from 9 am to 4 pm, featuring prejudging, a lunch break, and the highly anticipated awards and prizes ceremony. Don't miss the chance to witness the pros battling for coveted titles and cash prizes while amateurs strive to qualify for their Pro status.
The upcoming INBA PNBA MR MS USA Natural Bodybuilding & Fitness Championships in Fairview, Texas, presents an extraordinary opportunity for athletes, enthusiasts, and the community to come together and celebrate the beauty of natural sports and a healthy lifestyle. With its inclusive categories, family-friendly atmosphere, and various activities, this event promises an unforgettable experience. Join Monica Steiner and the town of Fairview in showcasing the best of natural bodybuilding and fitness on July 1st.
Fun Facts
This is the 3rd year it is being held. The competitors are local, state, and past several years from 11-13 different states and even abroad.
It is open to the public (ticketed event), and it is really a great show because of the variety and family-friendly atmosphere that engages even those who know nothing about bodybuilding.
It is a one format 9-4 pm show. Prejudging first, then a 40-minute lunch/judge break, and we return for awards and prizes. The pros are fighting for awards and cash prizes. Amateurs are seeking their Pro status qualification.
There will be a number of vendors – mostly local – with some great stuff on display and for purchase.
Out-of-town athletes will be arriving as early as the Thursday prior.
If you are interested in involving your business, please call (214-326-6003 ) or email (monicasteiner6@gmail.com) Monica Steiner. Limited spaces for vendor booths are still available, but they are going fast. Athlete cash prize sponsorships, donations, food/food truck for spectators, hosting the MR MS USA afterparty, and athlete swag bag promotional inclusion