Exciting news for the residents and businesses in the Town of Fairview, as the town has been awarded an impressive $8 million Collin County grant for the extension of Fairview Parkway. This substantial funding will be pivotal in enhancing regional traffic movement and unlocking further development opportunities in the rapidly growing area. Let's delve into the details of this significant project.
Importance of the Fairview Parkway Project
The primary objective of this grant is to provide the initial critical phase of regional traffic movement between NW Fairview, Northern Allen, and Southern McKinney. As the SH121 and US75 corridor continues to develop rapidly, the infrastructure facilitated by this grant will support future growth and progress in the area. Specifically, the grant will enable the Billingsley Company to commence development on both US75 and North of Ridgeview Rd in Fairview and Allen.
Collin County Grant Funding
The Town of Fairview has secured an impressive $8 million in funding through the grant. The award is part of Collin County's 2018 Bond Program, with bonds sold in 2022. It's worth noting that federal stimulus funds and private developers will cover the remaining cost of constructing Fairview Parkway. This collaborative effort highlights the shared commitment to realizing the full potential of this critical infrastructure project.
Fairview Parkway Project
The grant will specifically finance the extension of Fairview Parkway, stretching from Ridgeview Drive North to Medical Center Drive. This expansion will enhance connectivity and ease of travel for residents and commuters alike. By extending the reach of Fairview Parkway, the town aims to address the growing demand for efficient transportation infrastructure in the region.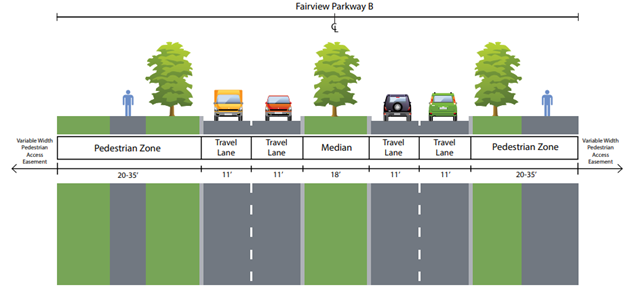 North Texas Strategic Location
The project is strategically located on the Northeast Corner of US75 and SH121, making it a vital link for the surrounding areas. With its favorable positioning, the extended Fairview Parkway will alleviate traffic congestion and create opportunities for further economic growth and development in Fairview's commercial district.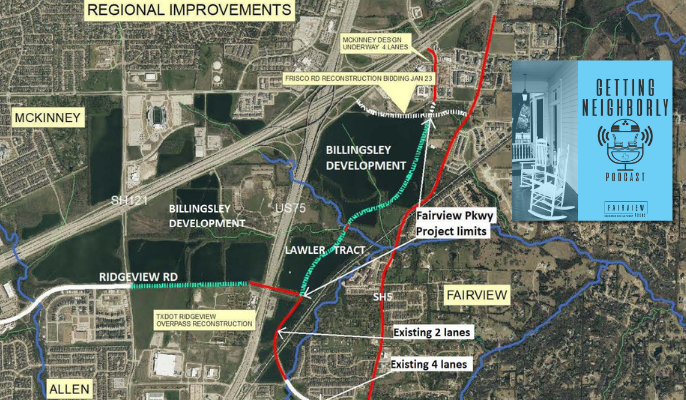 Fairview Parkway Project Timeline
The engineering phase of the project, led by Kimley-Horn, is expected to be completed in 2023. Following that, construction is estimated to commence in 2024. The comprehensive planning and preparation, which have been underway for over a decade, are finally coming to fruition, fulfilling the remaining primary infrastructure needs of Fairview's thriving commercial district.
A Significant Milestone
The $8 million grant awarded to the Town of Fairview for the extension of Fairview Parkway marks a significant milestone in the region's development. This project will improve regional traffic flow and pave the way for further growth opportunities in Fairview and neighboring areas. With the commitment of federal funds, private developers, and the town's dedication, the extended Fairview Parkway is set to become a vital artery supporting existing and future infrastructure needs. The residents and businesses of Fairview can look forward to a more connected and prosperous future.