"Every woman's success should be an inspiration to another. We're strongest when we cheer each other on." – Star Athlete Serena Williams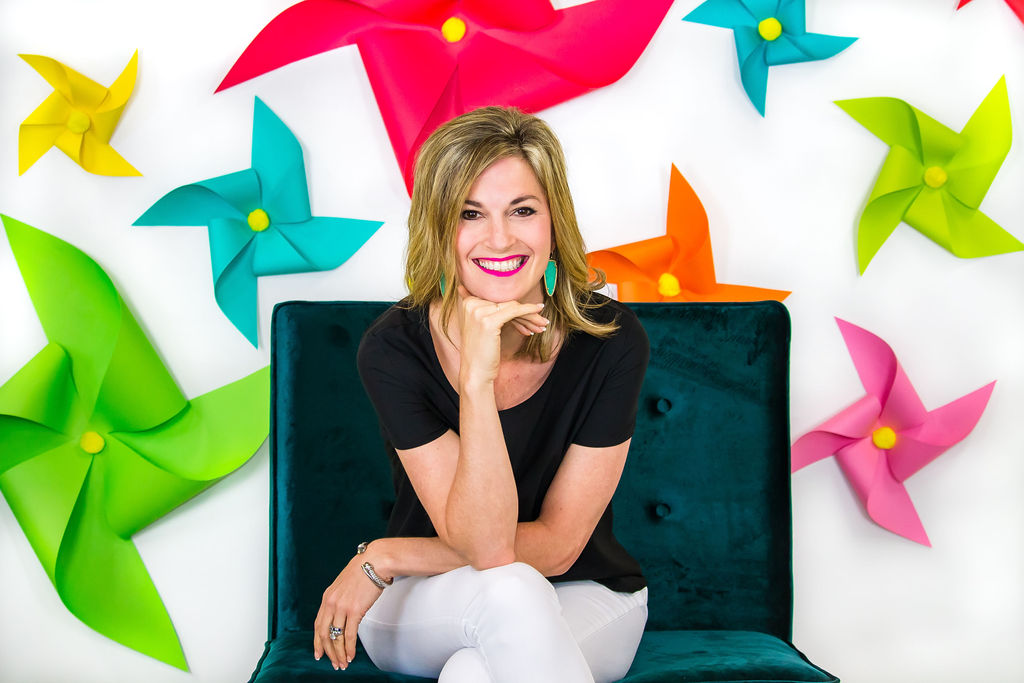 Women entrepreneurs will find support, wisdom, and inspiration at the WE Inspire TX Women's Entrepreneurs' Summit set for Nov. 15, 2023, in Fairview, Texas. The event features an incredible lineup of speakers and panelists — all outstanding women entrepreneurs.
If you're a woman entrepreneur, we hope you'll join us for inspiration, networking, and support. Data shows unprecedented rates of women switching jobs or leaving the workforce altogether. None of the reasons have changed, but women have and are making serious moves, going after jobs that offer better pay, flexibility, and opportunities for advancement — or starting their own companies so they can chart their own course. Even positive change can be challenging, and women can use the boost from other women now more than ever.
Today, we're continuing our speaker spotlight series by featuring one of our three Power Panelists who knows all about people making moves. As one of the top Realtors in the state, she's helped many people find their perfect place to be.
Introducing … Power Panelist Carrie Nuckolls
Carrie co-owns the No. 1 real estate company in Northeast Texas, Century 21 First Group, which has seven offices and continues to expand. She is celebrating her 20th year in real estate in 2023. Throughout her career, she's won the prestigious Century 21 Centurion Award multiple years running, the Century 21 Quality Service Pinnacle Producer award, and recognition in RealTrends rankings, along with many other accolades.
A sought-after keynote speaker and panelist for national events, Carrie loves to share the specific systems and strategies she has developed to deliver the highest-value customer service. She emphatically believes that taking care of people is the truest way to grow your business.
"I constantly meet new and interesting people and help them buy a little piece of the world," Carrie says. "When you buy a home, land, or any piece of property, you are investing, not just in real estate but in yourself and your future. All the time and energy you put into your piece of property will give you a reward one day, and I love being part of that process."
Her thoughtful, customer-focused approach has served her well in assisting people in their real estate journey as well as in another entrepreneurial venture, a gorgeous lifestyle boutique and wine bar in downtown Sulphur Springs called Everything Unique. Carrie invested in the business in 2014 with her "hunk of a husband," Steve, with whom she has two kids she says are of the "learning-to-adult" age. They also have "the most perfect doodle dog ever," named Addie.
Carrie is in a bit of a career transition herself at her 20-year milestone, as she translates her experience as a top agent into an ownership role, with the aim of mentoring and coaching the next generation of Realtors to become the best of the best. What does that mean to her?
You may get a sense from her self-description and personal mission: "I am fun, loud, energetic, and a fiercely loyal visionary with an overcomer spirit and always ready to change the world."
Carrie is on fire to challenge and encourage women to rise within their God-given gifts and talents and deeply believes that it's every woman's responsibility to call out the beauty in each other. To that end, she's excited to launch a podcast this fall, titled "Grief Into Grace: The God Stories of Women Who Overcome."