Lovejoy Independent School District recently hosted its annual Advanced Academics Recognition Ceremony, celebrating the 272 Lovejoy High School students who achieved Advanced Placement (AP) Scholar status. 
National Merit Semifinalists and Commended Students
AP Scholar status is designated by the College Board and is only granted to students who receive scores of three or higher on three or more AP Exams.  Nine National Merit Semifinalists and Nine Commended students were also recognized. Guest speakers, campus and district leaders, teachers, fellow students, and proud family members made this event a well-deserved celebration of the hard work and academic achievements of these students.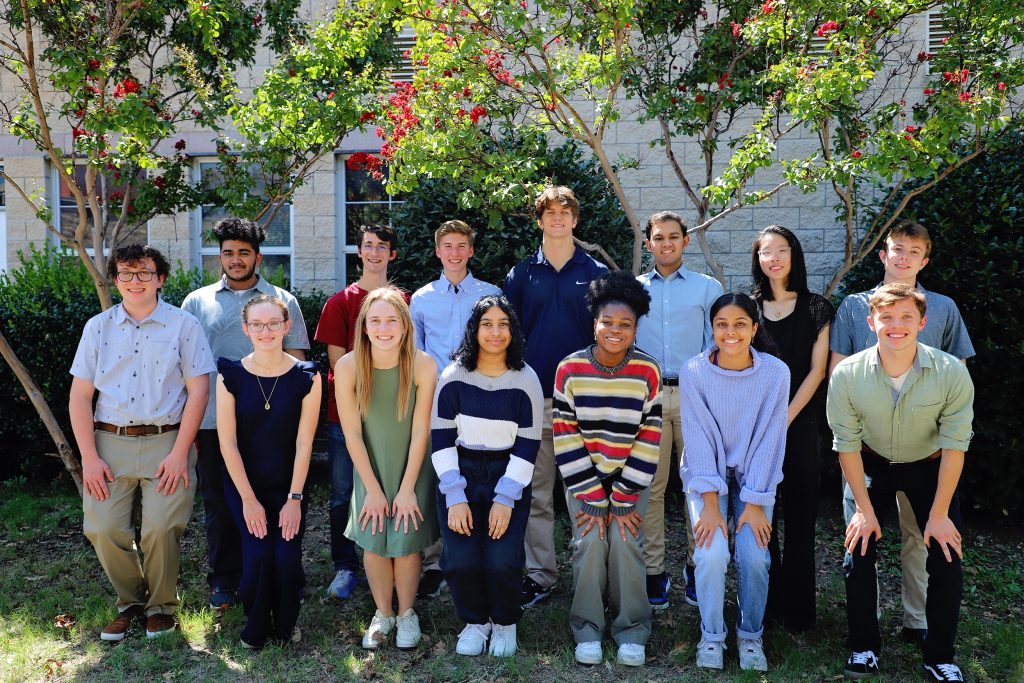 National Merit Finalist
Additionally, at the February 24th Board Meeting, the Lovejoy ISD Board of Trustees proudly recognized seven students who were designated as National Merit Finalists.  These Lovejoy students began their journey to National Merit Finalist back in October of 2021 as juniors when they took the 2021 Preliminary SAT/National Merit Scholarship Qualifying Test (PSAT/NMSQT®). From approximately 1.5 million high school students, 16,000 Semifinalists were identified, representing less than one percent of U.S. high school seniors.  To become a Finalist, they then submitted an application, essay, school-based recommendation, verified their high academic standings and took another test – the SAT or ACT. Wow! Approximately 7,250 Finalists will be selected to receive Merit Scholarships® between March and June.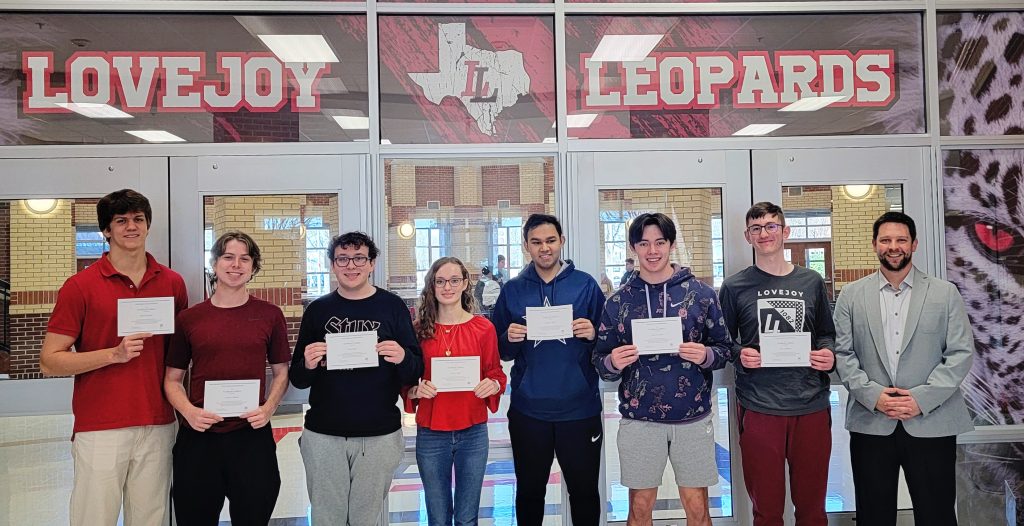 Lovejoy ISD Director of Advanced Academics, Brie Smith, said, "Our Lovejoy National Merit Finalists have an average SAT score of 1530 out of 1600.  These young adults will take over 90 AP classes and exams before they graduate; that is over 300 hours of testing! They don't just spend their time taking tests, though. These well-rounded students enjoy music, robotics and programming, world languages, football, basketball and soccer, debate, hanging out with their friends, traveling, sewing, and much more. They plan on studying areas, such as Political Science, Law, Business, and Computer Science in college. I know we will continue to see great things from them!"
"It is an honor to celebrate our Lovejoy High School National Merit distinctions.  This achievement is a celebration of each student's future promise as well as a testament to their remarkable commitment to academic achievement."

Katie Kordel, Superintendent of Schools, Lovejoy ISD