The Fairview Texas Economic Development Corporation, in partnership with the Allen Fairview Chamber of Commerce, is pleased to announce the WE Inspire TX Women Entrepreneurs' Summit on November 16, 2022.
The all-day event will offer inspirational stories and lessons from successful women entrepreneurs. The event provides opportunities for women to connect with peers and other successful women business leaders to foster a community of women in entrepreneurship where they benefit through mentoring, network building, startup and career advice, and role models.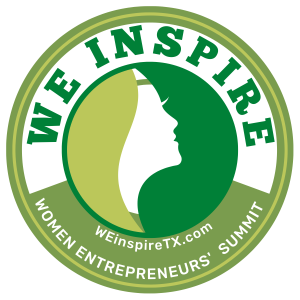 The summit will consist of powerful Keynote presentations by authors Marsha Clark, KariAnne Wood, and Rachael Melot. Veteran Business owner and entrepreneur Erin Gregor will host a power panel of women business owners, including cyber security expert Ieshea Hollins, teenage photographer Campbell McKee, business strategist Leslie Hassler, and design expert Michel Hurst. Two work sessions will round out the day, including a session on the importance of business finance led by Ashley Waychoff and a self-care session led by Tami Gilmore, a licensed professional counselor. The mission of this event is to inspire women to launch, grow, and succeed on their terms.
"Entrepreneurship is a journey, and every woman involved in this summit shares a passion for helping other women along their path to success. It's going to be electric," said the Fairview economic development director Super Dave Quinn, CEcD
The National Association of Women Business Owners (NAWBO) Dallas/Fort Worth Chapter president Wendi McGowan-Ellis will emcee the event being held at Accasia's Event Venue, a woman-owned venue in the startup phase whose owner, Accasia Martinez, shares that same passion for women empowerment and has been working with the chamber and FairivewTXEDC to develop this program.
"Accasia's Event Venue is the perfect backdrop for this inspiring event. As a women-owned business in the startup phase, Accasia Martinez shares that same passion around women empowerment as the Fairview community and has been working with the Fairview EDC and Allen Fairview Chamber of Commerce to develop this program," says Mr. Quinn.
Located in the Fairview Town Center, Accasia's offers classic styling and modern amenities perfect for events of all sizes, social and corporate alike.
Event Highlights
Light Breakfast
3 Keynotes
2 Work Sessions
1 Power Panel
Lunch
Exhibit Hall
Networking Breaks & Happy Hour
A Full Day of Fun and Inspiration
Registration for the event is now open. Visit www.WEInspireTX.com for more information and to reserve your seat or table. Those interested in sponsoring this event, please get in touch with Terri Martinez at the Allen Fairview Chamber of Commerce.