A Pioneering Approach to Home-Based Care
Are you a business owner seeking a new location for your healthcare company? Look no further than Fairview, Texas, home to New Day Healthcare, a revolutionary player in the home-based care industry. Founded in 2020, New Day Healthcare has significantly impacted thousands of patients across multiple states.
"Burn the Ships" – A Mantra for Innovation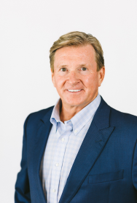 Under the leadership of G. Scott Herman, New Day Healthcare lives by the mantra "Burn the ships," a commitment to rethinking home-based care delivery. The company is not just following the traditional path but setting new industry standards.
Why Choose Fairview, Texas?
Innovative Companies: New Day Healthcare is just one example of the innovative companies in Fairview.
Business-Friendly Environment: Fairview offers a conducive environment for businesses to grow and thrive.
Community Engagement: Get to know the community better by tuning into the Getting Neighborly Podcast, featuring stories of people living and working in Fairview.
A Business Model Built for Success
New Day Healthcare has a unique business model focuses on low operating overheads, allowing them to reinvest in clinical care and labor. They offer full benefits even to part-time and PRN staff, setting them apart in the industry.
Future-Ready Technology
The company has developed its software, "Carelytics," to manage patient data effectively, ensuring they are always ahead of the curve in delivering quality care.
Call to Action
Are you interested in relocating or expanding your business in Fairview, Texas? Reach out to the team at Fairview Economic Development Corporation for personalized assistance. We're here to help you make the right move.
---
Optimize your business strategy by considering Fairview, Texas, as your business location. With companies like New Day Healthcare leading the way, you'll be in good company. Contact us today to learn more!